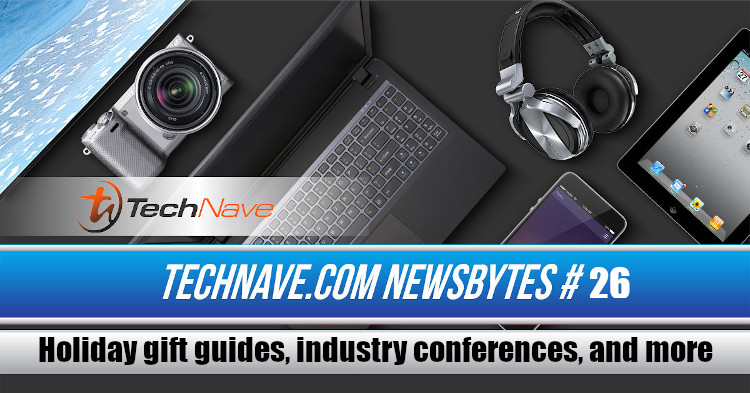 For this week's TechNave NewsByte 2019, we see a few brands offering gift guides for the holiday season, industry conferences from Cisco and OPPO, as well having Maxis being the most happening of the bunch with its startup pitching platform and Hotlink deals.
Spread Cheer This Season With Lenovo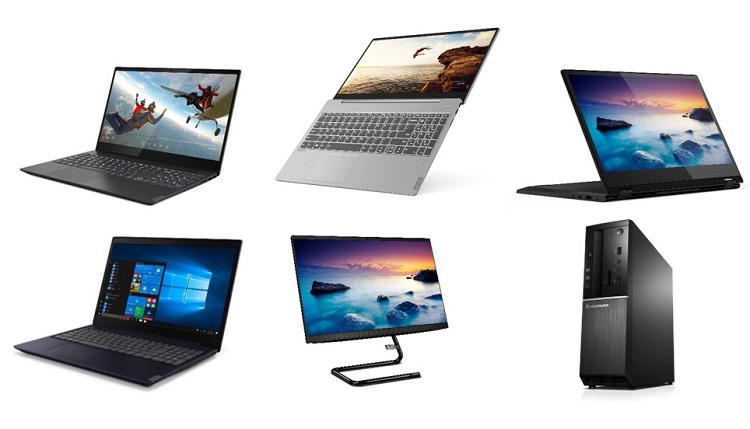 Lenovo Malaysia is having an ongoing promotion in celebration of the festive season of Christmas and New Year for various Lenovo machines, such as the Yoga C640 and Legion Y700. If you purchase the Legion Y700, or other selected Lenovo laptops, you may even get a chance to win a copy of Red Dead Redemption II. This promo will run till 31 March 2020.
Sony Holiday Season Gift Guide 2019
Sony wants in on the gift guide fun too, releasing its own version for this year. The Japanese company's gift guide is heavily centred on audio and visual products, including the likes of the MASTER A9G TV, HT-Z9F soundbar, WH-1000XM3 headphones, and WP-SP700N wireless earbuds. There were also a few high-end camera gears suggested if you're more interested in those. To view the full gift guide, head over to the dedicated microsite. 
HONOR's Ultimate Holiday Gift Guide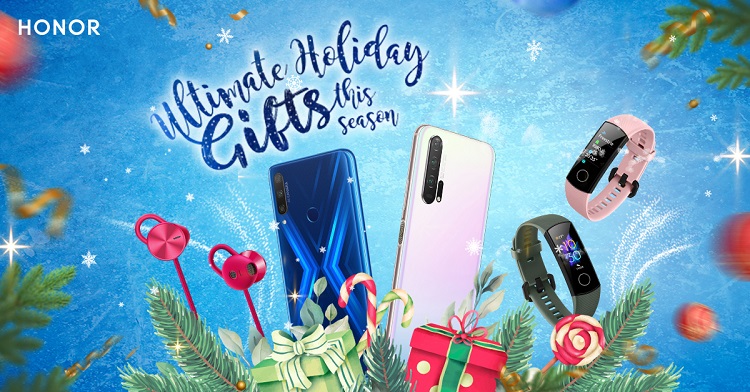 With the shopping sprees already starting, HONOR is also in on the gift guide mode. The brand's suggested gifts this year include the HONOR 9X for those who love watching videos/movies, Band 5 for those who need a fitness tracker, Band 5 Sport for that athletic friend you have, and the Sport PRO as the ideal gift for music enthusiasts. If you're interested in finding out more about these products, head over to HONOR's online shop.
https://www.hihonor.com/my
100 startups pitch ideas at Maxis' Market Access Day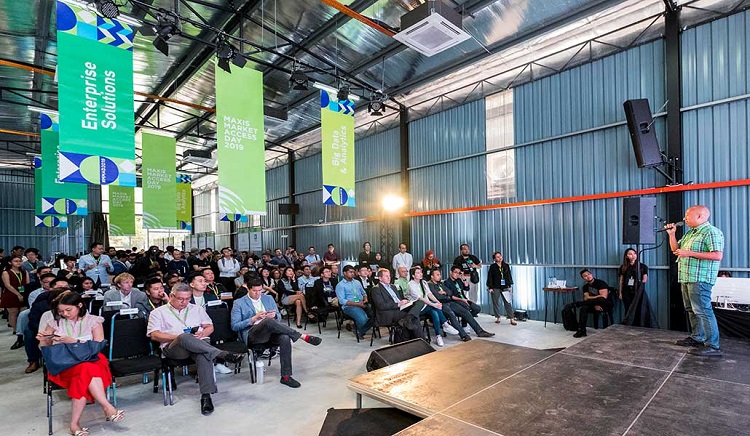 Startups were coming out of the woodwork to take the stage at Maxis Market Access Day, the nation's largest pitching session to date. About 100 startups were there to showcase and present their ideas to approximately 70 of Malaysia's leading corporates, venture capitalists and angel investors at APW Bangsar recently. They included the likes of EY, Golden Gate Ventures and Astro to name a few.
Maxis' Market Access Day provided a platform to connect disruptive technology-enabled startups looking to enter the Malaysian market with corporates in hopes for business matching and networking opportunities. Among the 100 present include Pre-Series A startups, Dropee, Lapasar.com, RED ANGPOW and many more. They also had the opportunity to showcase their products and services in an exhibition that was open to the public throughout the day-long event.
The event is held in partnership with Malaysia Digital Economy Corporation (MDEC), Malaysian Global Innovation and Creativity Centre (MaGIC), Malaysia Business Angel Network (MBAN) and Startupmamak. For more info on the event, visit the event page.
Facebook shares 2020 social trends
Facebook executives recently shared key insights and trends set to shape businesses across Southeast Asia in 2020. At the event, Facebook reinforced its commitment to help businesses both large and small tap into opportunities, such as ephemeral sharing, video, messaging and e-commerce.
According to the 2019 Future of Business survey, a global study of small-medium businesses on Facebook, run in partnership with the World Bank and the OECD, one-third of people identifying as owners or managers of businesses on Facebook are women. Seven in 10 female business leaders on Facebook said that they have a positive outlook for the future of their business. Facebook also benefits Asia-Pacific business owners more broadly with one in five saying that they are involved in international trade. Of the business leaders surveyed, 14% claim to export to more than one country.
The survey provides insights into the challenges business leaders face with 45% of business leaders surveyed in Asia Pacific saying their jobs require them to work at high speed or too tight deadlines "often" or "always." They also struggle with hiring more than businesses in other parts of the world.
To help address these challenges for businesses in Southeast Asia, Facebook developed a digital marketing skills e-learning curriculum and have launched new tools and trainings to help make running a business easier. Also, during the briefing in Singapore, several executives from Facebook's Asia-Pacific leadership team shared insights for connecting the commerce, developer and media ecosystems through strategic partnerships across the region. There were other sessions on brand safety and privacy as well as experiential workshops on using stories on Facebook and Instagram and virtual reality demos.
Cisco Unveils Plan for Building Internet for the Next Decade
Cisco recently unveiled further details behind its technology strategy for building a new internet — one designed to push digital innovation beyond the performance, economic and power consumption limitations of current infrastructure.
The company's latest innovations include the Cisco Silicon One, the industry's only networking silicon architecture of its kind, as well as the new Cisco 8000 carries class routers. Cisco also announced new purchasing options that enable customers to consume the company's technology through disaggregated business models.
Over the next decade, Cisco expects digital experiences to be created with advanced technologies like virtual and augmented reality, AI, 5G, quantum computing, and more. These future generations of applications will drive complexity beyond the capabilities that current internet infrastructure can viably support.
You can register to watch the fully recorded event broadcast here. 
Axiata Digital Capital and Great Eastern Ink Regional Strategic Partnership
Axiata Digital Capital, a fintech service provider operating under the brand name Aspirasi, and Great Eastern, have signed a strategic partnership to provide affordable and customised insurance and takaful products for consumers, micro-entrepreneurs and SMEs. Fully digital, this will be offered on Aspirasi and its partner platforms.
The comprehensive range of insurance and takaful products are designed to meet the different needs of the customers' lifestyle, including but not limited to, life insurance and takaful, health insurance, home insurance, personal accident insurance, with premiums or contributions starting from MYR1.50 and IDR5,000.
This marks the first insurtech alliance between a digital financial services platform and an insurance and takaful provider to provide a seamless experience of convenience in immediate online purchase to help bridge the protection and insurance gap in Malaysia and Indonesia. Through this partnership, Malaysians and Indonesians can access a wide range of insurance and takaful products that are simple and bite-sized to suit specific needs.
This partnership also allows Great Eastern to continue its on-going focus on digital innovation to meet the protection needs of the digitally-driven and discerning customer base, complementing their hassle-free cashless lifestyle every day.
OPPO INNO DAY 2019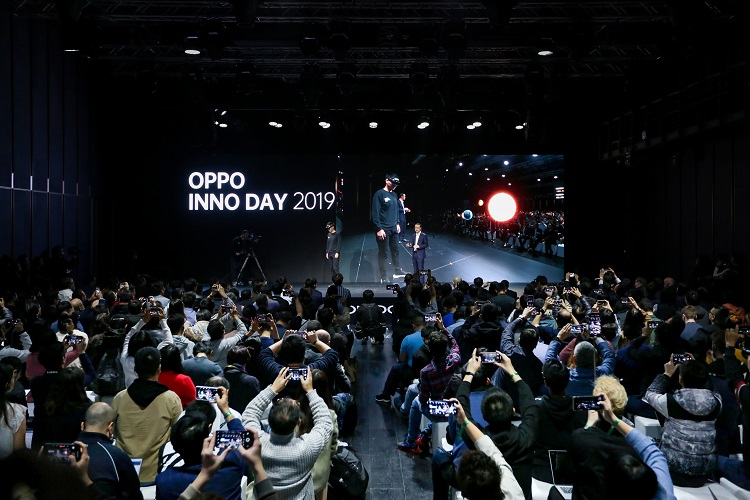 OPPO recently held its OPPO INNO DAY 2019 in Shenzhen under the theme of Create Beyond Boundaries, revealing its insights and initiatives for the era of intelligent connectivity. At the event, OPPO also showcased a variety of smart devices including smartwatches, smart headphones, 5G CPE, AR glasses along with key technological breakthroughs in areas such as flash charging, 5G, imaging and software optimisation.
The event served as a platform for industry experts, partners and key opinion leaders to elaborate on the future of technology. To find out more about the event, head over to the event page.
Kaspersky Unveils the Rebrand Offices in APAC
Kaspersky has shown of its the new look of its offices across the Asia Pacific region. According to Stephan Neumeier, MD of APAC at Kaspersky, the changes go beyond the fresh look, it is also about how the brand shift the business mindset, corporate practices, market priorities, vision and mission.
New happenings from Maxis Hotlink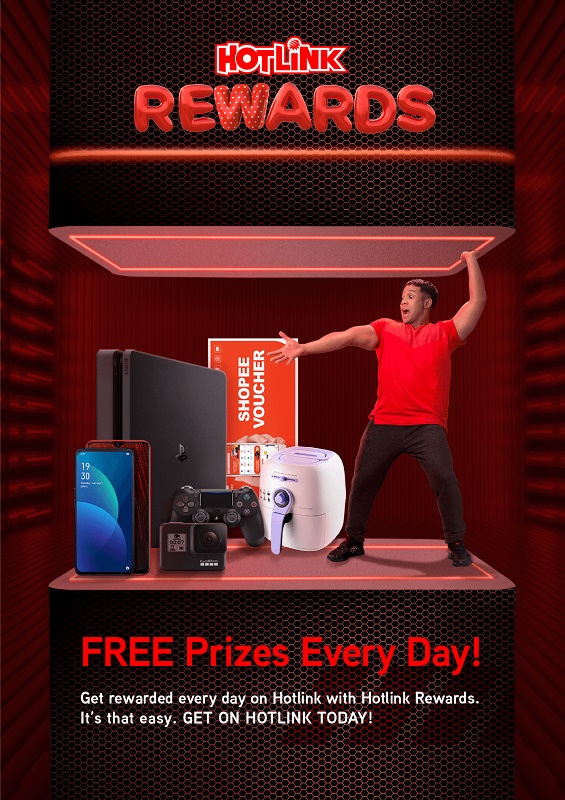 Maxis knows that Malaysians craved many forms of entertainment, with many of us heavy video streaming users. With Hotlink Prepaid, heavy YouTube lovers can get free 10GB on YouTube every month for RM10 through Hotlink SUPERRR, while Facebook users get 10GB for Facebook every month on Hotlink RED, also for RM10.
In addition, Maxis Hotlink is championing non-stop, local Internet entertainment and making it accessible for everyone on their favourite social media channels – be it on YouTube, Facebook and Instagram. You can see a list of the company's planned collabs with local artistes and content creators here.
Moreover, the Hotlink RED app is now running a promo till 31st December 2019. By logging into the Hotlink RED App and redeeming the respective 'Free Prizes Every Day' deal, you get a chance to win OPPO phones, GoPro Hero 7 cameras, Sony PlayStation 4 Pro consoles, Pensonic air fryers and RM500 Shopee e-vouchers. For more details on that, check out the promo page. 
And that's it for this week's TechNave NewsBytes 2019. Let us know if you think your news should be featured as well and stay tuned to TechNave.com.