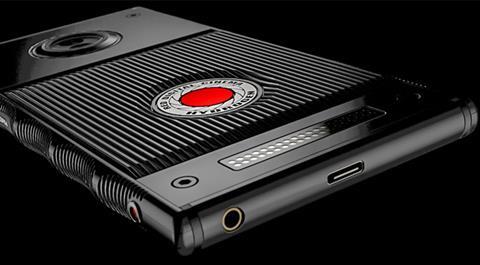 Red has dramatically shut down its Hydrogen smartphone project, while Red founder Jim Jannard reveals his retirement through ill-health.
The Hydrogen smartphone was first announced in a blaze of publicity back in 2017, with promises of a revolutionary holographic screen and superior quality camera technology, although with a hefty price tag.
The phone was originally planned for release for the first quarter of 2018 but suffered delays and eventually surfaced in November 2018. Unfortunately for Red, it didn't go down well, with a long list of poor reviews. The Verge called it "All hype" and "A $1,300 mess of a phone.", while MashableUK dubbed it "the worst tech product of 2018."
In July this year, Jannard confirmed Red was working on Hydrogen Two – starting "virtually from scratch" on the phone – but it seems this plan has now been dropped.
In a statement on the Red user group, Jannard revealed he was retiring and "shutting down the Hydrogen project." He added that the Hydrogen One phone will "continue to be supported in the future" but that ill-fated smartphone will be the first and only Hydrogen to have seen the light of day.