Neglecting health for success, abusing our bodies to be high achievers is all too common in today's fast-paced society. Despite realizing the importance of staying fit, we fail to lead a healthier lifestyle.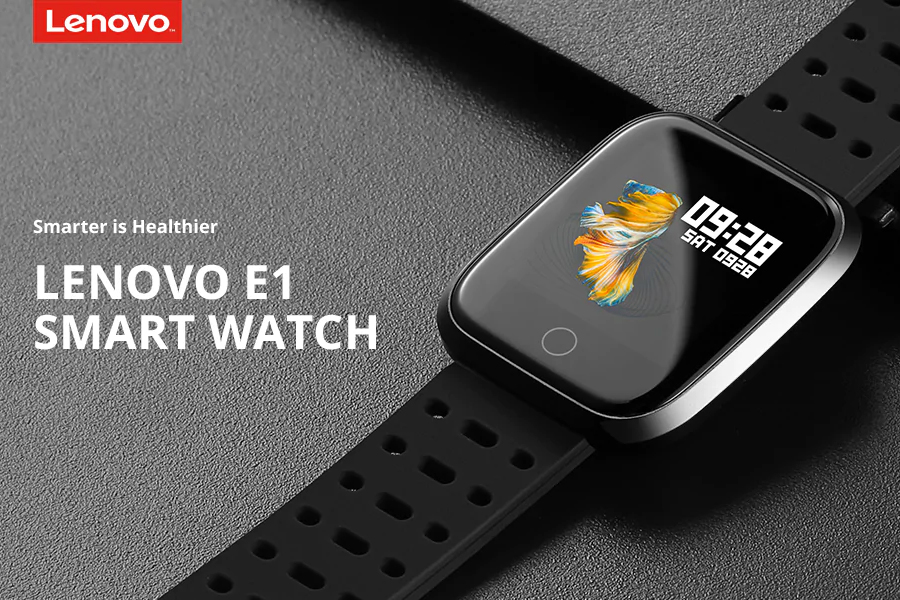 Those who have too many irons in the fire usually spend a lot of money on fitness devices such as smartwatches, fitness bands and other smart wearables that purportedly motivate them to adopt a healthier style of living. Cost-conscious buyers who go for inexpensive alternatives, on the other hand, end up getting a lousy fitness gadget.
If you have restlessly been searching for a smart wearable that offers an impressive array of useful features without emptying your pocket, you might want to give the Lenovo E1 a test drive. A great choice for sports/fitness enthusiasts, as well as business people, and students who do not enough time to exercise daily, the E1 offers highly advantageous features that ensure you take care of health.
Before we delve further into the awe-inspiring features the Lenovo E1 offers, let us check out the discount Gearbest is currently doling out on the feature-laden smartwatch. The Lenovo E1 would normally set you back $49.99, but the Chinese online store is giving you a chance to buy it for just $39.99.
Moreover, you can extend this 20 percent discount with the help of coupon code G399E4E32218D000. The coupon helps you save $6 by enabling you to bring the already lowered asking price of the smartwatch further down to only $33.99 before you click on the 'Place Order' button.
The E1 features a single-hand control design for comfortable use when exercising, and has a soft silicone strap that offers a comfortable wearing experience for a longer period. On top of that, the smartwatch can effectively monitor your heart rate and sleep and generate a flawless health status report.
Furthermore, the Lenovo E1 adopts the 7H hardness 2.5D glass mirror treatment technology to safeguard the screen from accidental scratches and fingerprints. Based on DIY 3D UI, the watch allows you to set the wallpaper and the position of the clock.
Aside from that, the E1 has seven sports modes including walking, running, cycling, skipping, etc. The smartwatch draws its juices from a built-in 180mAh battery that delivers 10 days of battery life, and 25 days standby time.
To know more about the Lenovo E1 sports smartwatch and to place your order, simply follow this link. With nine pieces sold at the time of writing, the promo is slated to end in ten days.