Keeping up with the latest smartphone news can be a full-time occupation. As more and more – and more and more powerful – camera phones are being released, there are bigger and bolder smartphone rumors about new handsets and the new tricks they'll possess.
The camera phone industry has completely transformed in the last few years, and in turn it has also transformed the traditional camera industry. Not only does everyone with a phone now have a camera in their pocket, but they also have multiple lenses / focal lengths and more megapixels than even the latest mirrorless and DSLR cameras.  
• Best camera phone: the ultimate smartphone shooters in 2019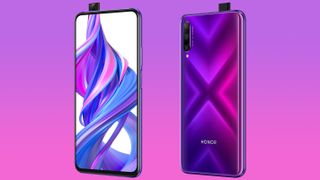 Phones are about to break the 100MP barrier, giving them more resolution than everything except the most expensive medium format cameras. They'll soon be breaking the 6K video threshold, too, making them arguably the ultimate imaging machines – and increasingly viable options for vlogging and cinematography. 
We're also at the dawn of the 5G network era, which will transform the way both images and information are shared. There has never been a more exciting, yet more overwhelming, time to see what's happening in the smartphone world. So here are all the latest camera phone rumors, reports and rumblings along with our thoughts on what's in store…
iPhone news, rumors and leaks
Apple may have been the company that ignited the camera phone revolution, but it has fallen behind the times in recent years as the latest iPhones haven't been able to match the innovation and ingenuity of its rivals. 
The iPhone XS and iPhone XS Max feature a 12MP dual-camera array, but with manufacturers like Nokia offering phones with 9 cameras, and Samsung and Xiaomi set to release 100MP handsets, Apple really needs to up its game to remain relevant – especially after slipping down to the fourth-biggest smartphone company.
iPhone 11
The latest iPhone 11 leaks revolve around the handset's new (and surprisingly ugly, for an Apple product) triple-camera array. The camera unit – expected to feature a standard, ultra-wide and telephoto lens – is housed in a raised 'tile' that's reminiscent of the Apple Watch. 
The iPhone 11 design as a whole is so unambitious that popular vlogger Marques Brownlee accused Apple of mailing it in. "It's just the same design with the new camera. It makes me wonder when we're going to see a new iPhone not designed by [Apple designer] Jony Ive."
Reports indicate that the iPhone 11 will arrive in three models: an iPhone 11S and iPhone 11S Max (directly succeeding the XS and XS Max) will feature the headline three-camera array,  while an iPhone 11R (sequel to the XR) will possess the same dual-camera setup of its predecessor. 
As usual, the iPhone 11 release date is set to take place in Apple's favored September slot. 
iPhone Synthetic Group Selfies
While the iPhone X and other camera phones are using time of flight sensors to produce software-driven depth of field effects, Apple is looking to add even more clever software-based imaging tricks.
One of these is 'Synthetic Group Selfies', for which the company registered a recent patent. This enables you to take group selfies with your friends even if you aren't in the same location; one person 'hosts' the selfie and invites others to collaborate, wherever they are.
Each user shares their selfie, and the host's iPhone merges them all into a single photograph using computational imaging. So, whether you're all at the same event and but you can't all get the best lighting, or you want a group shot but you're in different places, this new iPhone tech may soon come to the rescue. 
iPhone underwater shooting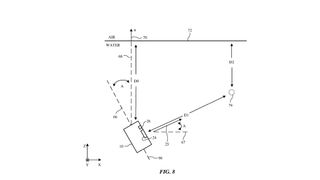 With more and more smartphones boasting water-proofing, Apple has registered a patent for 'Submersible Electronic Devices With Imaging Capabilities'. 
This technology is focused around optimizing devices for underwater photography, with the iPhone detecting the conditions when it is submerged and the shutter is depressed. 
When this happens, there are a number of things that the camera and its sensor does: it gathers light and depth information, detects murkiness, computes how far away objects are and adjusts the illumination, filters and so on accordingly. 
While we'll forever be nervous about letting our iPhones near water, this could be an interesting USP for future Apple handsets. 
More smartphone news and rumors: Samsung Galaxy news • Huawei / Honor news • Oppo news • Xiaomi news • Google Pixel news • Other smartphone news