Xiaomi had launched the Mobi smart Elliptical Machine under the Youpin crowdfunding platform in June this year. The fitness gadget has now been launched for sale at a higher price. The Mobifitness elliptical machine had a crowdfunding price of 2999 yuan ($424) but the gadget is on offer now for 3699 yuan ($525).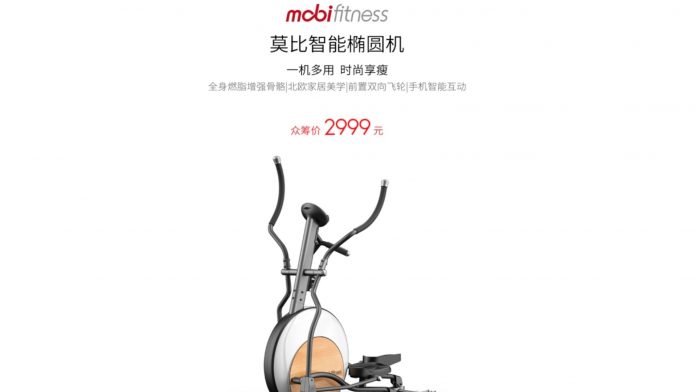 The elliptical machine is also known as a spacewalker and is a systemic weight-bearing aerobic device. The elliptical trainer trains the body's balance and flexibility while exercising the body muscles, effectively strengthens the bones and thus, prevents osteoporosis, and protects the knee joints.
EDITOR'S PICK: Huawei's 5G modem has Design and Power inefficiencies says IHS Markit Report
The Mobi Fitness Smart Elliptical Machine uses the orbit of the planetary bodies in a circular motion as a creative source to design the elliptical appearance and motion trajectory. It comes with a Nordic aesthetic design combining a solid wood circle with a metal frame. It uses a front flywheel design, which is also a new trend in the elliptical design industry. The manufacturer claims the design is better than the rear flywheel design, as it brings higher stability, higher technical requirements and occupies a smaller floor space. The fitness gadget equally adopts a dual-track four-axis design which is safer than the common single-track dual-axis design in the market because it effectively prevents derailment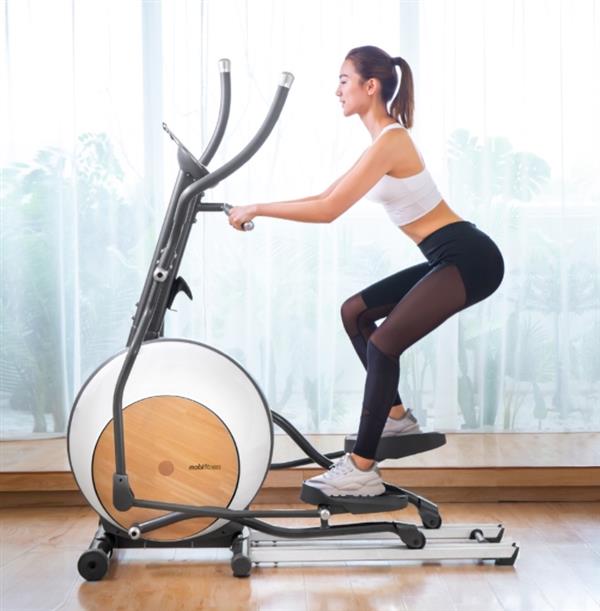 The elliptical machine provides 24 different resistance levels simulating the strength exerted when jogging, walking, running and climbing. There is also smart control of the resistance, to help the user complete the whole process in the most balanced and comfortable body state.
(source)