A good smartphone with an affordable price tag is, to be honest, a little bit hard to come by.
In this age where there are so many entry-level smartphones flooding the market, you usually have to sacrifice one or the other: the phone is cheap, but you get poor features, or the features are really good, but it won't come cheap.
There are not many smartphones out there that could give you the best of both worlds…until now.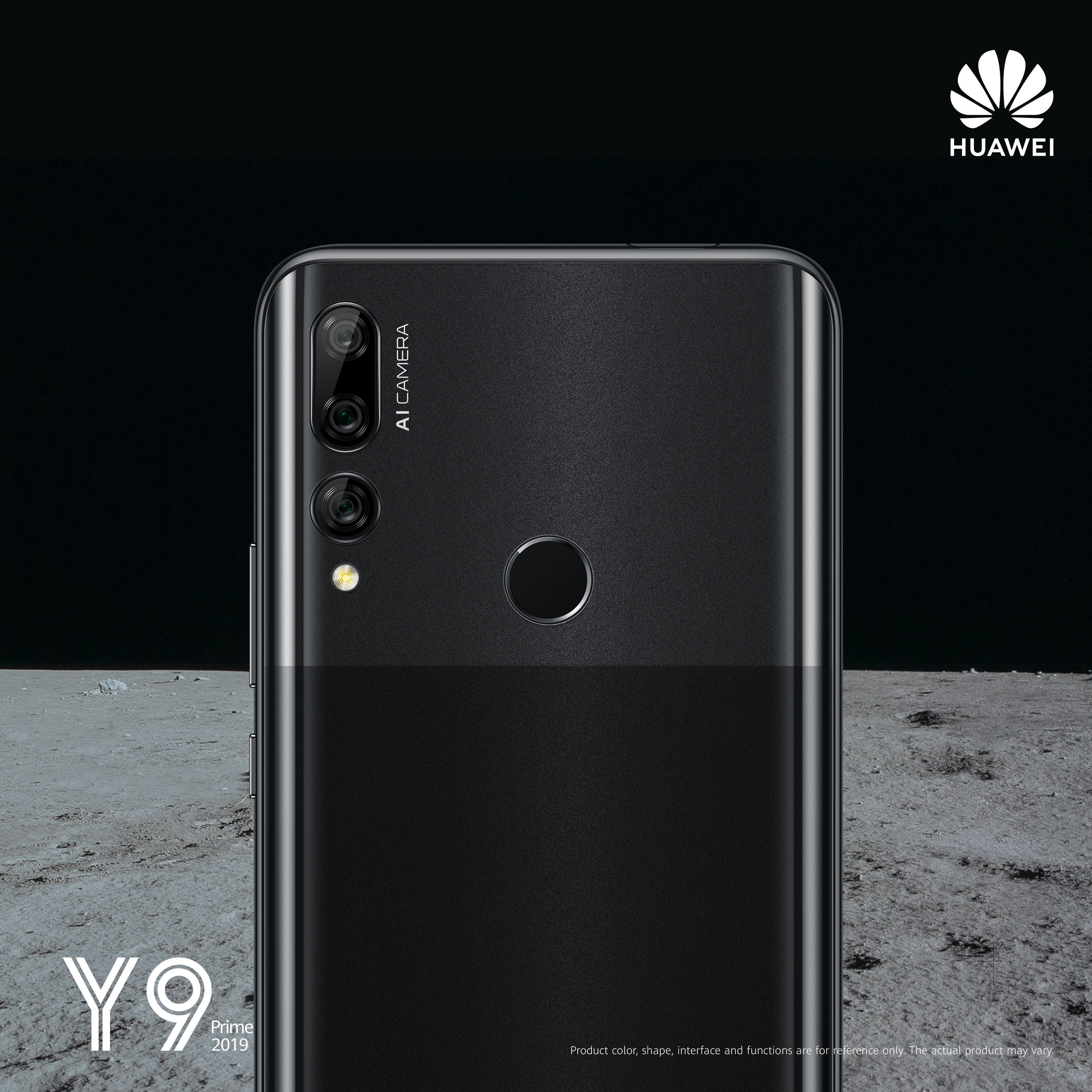 Chinese smartphone manufacturer HUAWEI is set to launch their brand new entry-level smartphone: the HUAWEI Y9 Prime.
Its price tag itself is a huge selling point – it's retailing for just RM899 – and its features are something you would normally find in a flagship device.
It runs on 4 GB Kirin 710 Processor and boasts three rear cameras: a 16 MP main camera, 8 MP ultrawide camera and a 2 MP depth sensor.
Pretty impressive for a budget phone, right? That's not the end of the story though. Here are four more flagship-level features this entry-level phone boasts:

 

In case you were wondering how an entry-level smartphone like the HUAWEI Y9 Prime can go almost bezel-less when some pricey flagships can't, it's because of its innovative pop-up selfie camera.
The front 16MP pop-up camera, which is supported by a built-in AI feature, automatically pops up in a split second when you tap the selfie button. According to HUAWEI, the automatic pop-up camera is built to raise and retract 100,000 times during its lifetime, and it can withstand up to 15kg of soft pressing force on the front of the phone. So, you don't have to worry about it breaking down.

How do you like your budget phone to have the screen size of a flagship smartphone? Because that's what the HUAWEI offers with the Y9 Prime. The Y9 Prime boasts an enormous 6.59-inch Huawei Ultra FullView display.
Not only that, it comes with an almost bezel-less design and get this: no notch. Yup, you heard us right: minimal bezel and no notch. You can now experience limitless fun while watching videos/movies, playing games or reading e-books/magazines on that gorgeous screen.

OK, not literally for days, but it's very impressive for an entry-level phone. The HUAWEI Y9 Prime boasts a built-in 4,000 mAH battery – which is more than some of the more expensive flagship models out there. As comparison, HUAWEI's big brother, the P30 Pro, has a 4,200 mAH battery, so for a RM899 smartphone to rival the P30 Pro's battery capacity is, to be honest, really impressive.
Not only that, the Y9 Prime's battery works with the smart power-saving processor to greatly increase the device's overall power efficiency, ensuring you have more than enough power to tackle your daily tasks.

With the cool pop-up camera, it's only natural for you to take tonnes of selfie. You don't have to worry about your HUAWEI Y9 Prime running out of space, as it comes with a built-in 128 GB of storage space, expandable up to 512 GB using a microSD card.
No matter how many photos you take or how many mobile games you download, your HUAWEI Y9 Prime will be able to store it all.

 

 

With so many powerful features packed into an affordable body, there's no reason for you to not give the HUAWEI Y9 Prime a thought if you're looking for an entry-level smartphone.
In fact, there's no better time to buy one than now, at the upcoming HUAWEI Carnival, set to kick off from 27 July to 4 August.


Yep, that's right: HUAWEI is throwing a week-long carnival just to reward their fans and loyal customers by giving them a chance to win exciting prizes with every purchase.
When you buy a HUAWEI product worth RM899 and above (hey, that's exactly how much the HUAWEI Y9 Prime costs!), you're automatically in the running to drive home Mercedes-Benz GLA 200.
Buy a HUAWEI Y9 Prime and go home with a Mercedes Benz? Why not, right?


On top of that, you'll also stand a chance to win other interesting prizes such as electric scooters, laptops, smartphones and vouchers.
Not bad for a consolation prize, if you ask us.
During the HUAWEI Carnival, HUAWEI will also be running tonnes of promotions for their line of products, such as smartphones, laptop and smart watches.
So, if you're in the market for a smartphone, there's no better time to buy one than now. Don't say we bojio, guys.
For more information, check out HUAWEI's official website.