The world record marathon runner believes no one diet fits all, and runners should stick to what they believe in
/ UPDATED ON
They say never meet your heroes but Paula Radcliffe's modesty and humility last week at the Muscat Marathon in Oman left me even more in awe of one of the best distance runners in history.
At the start line, the world marathon record-holder smiled shyly every time her name and achievements were mentioned. Radcliffe then quietly came out of the VIP box to retrieve a pair of broken glasses, dropped by a runner at the start line, and handed them to a race steward.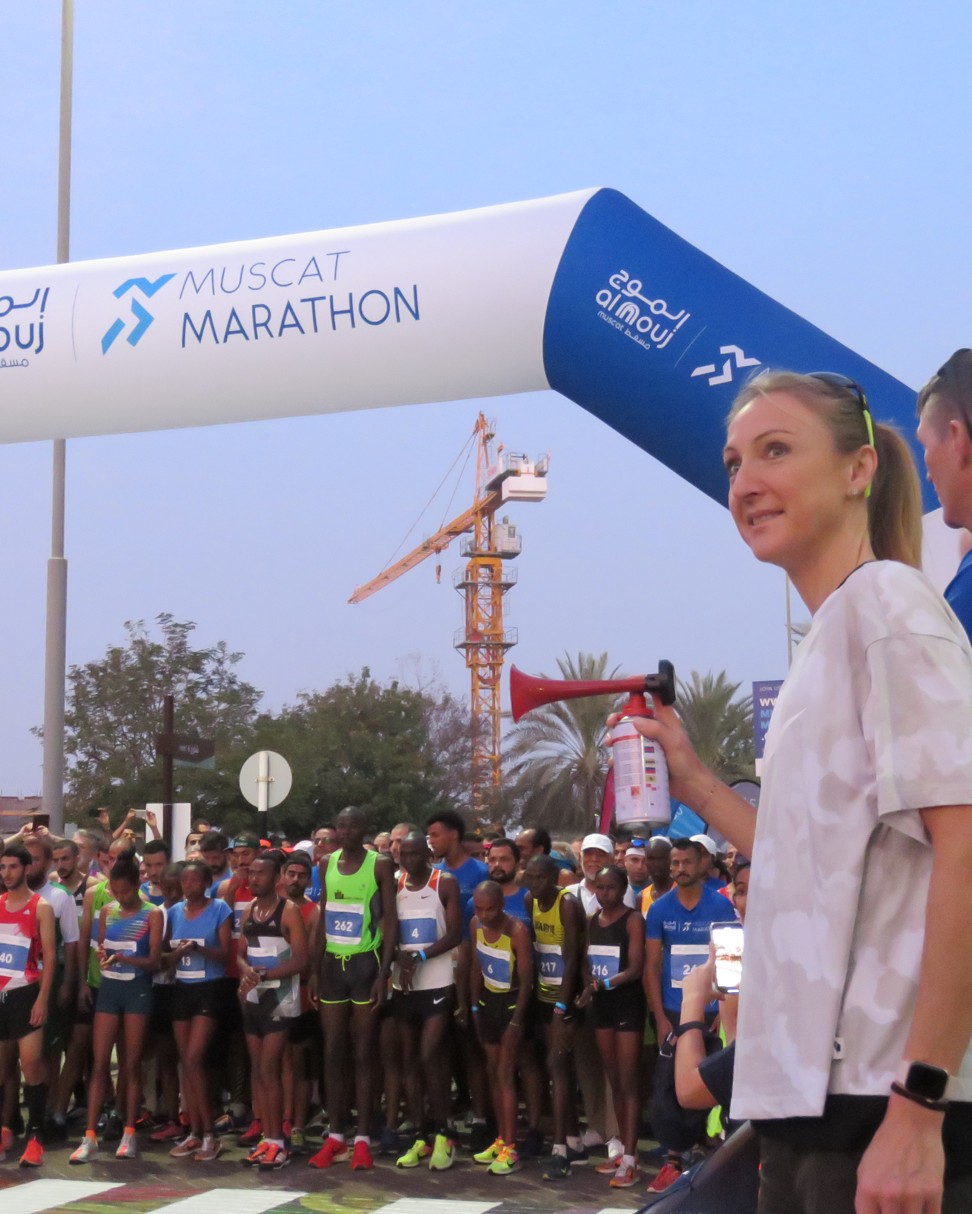 When I grabbed my torn hamstring in the 10km event, event ambassador Radcliffe stopped to hold me up by my arm, asking me whether I was able to continue with her. Then at the finish line, she showed infinite patience posing for selfies under the blazing sun.
Radcliffe, who retired in 2015 and still holds the world record of 2:15:25 set at the 2003 London Marathon, spoke to the South China Morning Post about the increasingly complicated (and expensive) diets and training routines for runners.
Marathon world record holder Paula Radcliffe hits back as MP links her to doping
What is your take on diets for athletes, particularly vegetarianism or veganism?
You need to eat protein, but where your source of protein is from is up to you. Everyone has their own reasons. What I do believe is that if you are happy and are sticking to what you believe in, you are then far healthier. So, whatever you believe in, go with that. Just make sure you are getting enough protein. Everyone always talks about carbohydrates for running, but you also need protein because you need to rebuild the muscles.
What was your diet in terms of animal protein?
I ate a lot of fish – I still do, some chicken and red meat about twice a week.
Food was their passion, and their problem: how overweight couple lost 59kg in a year and ran a half marathon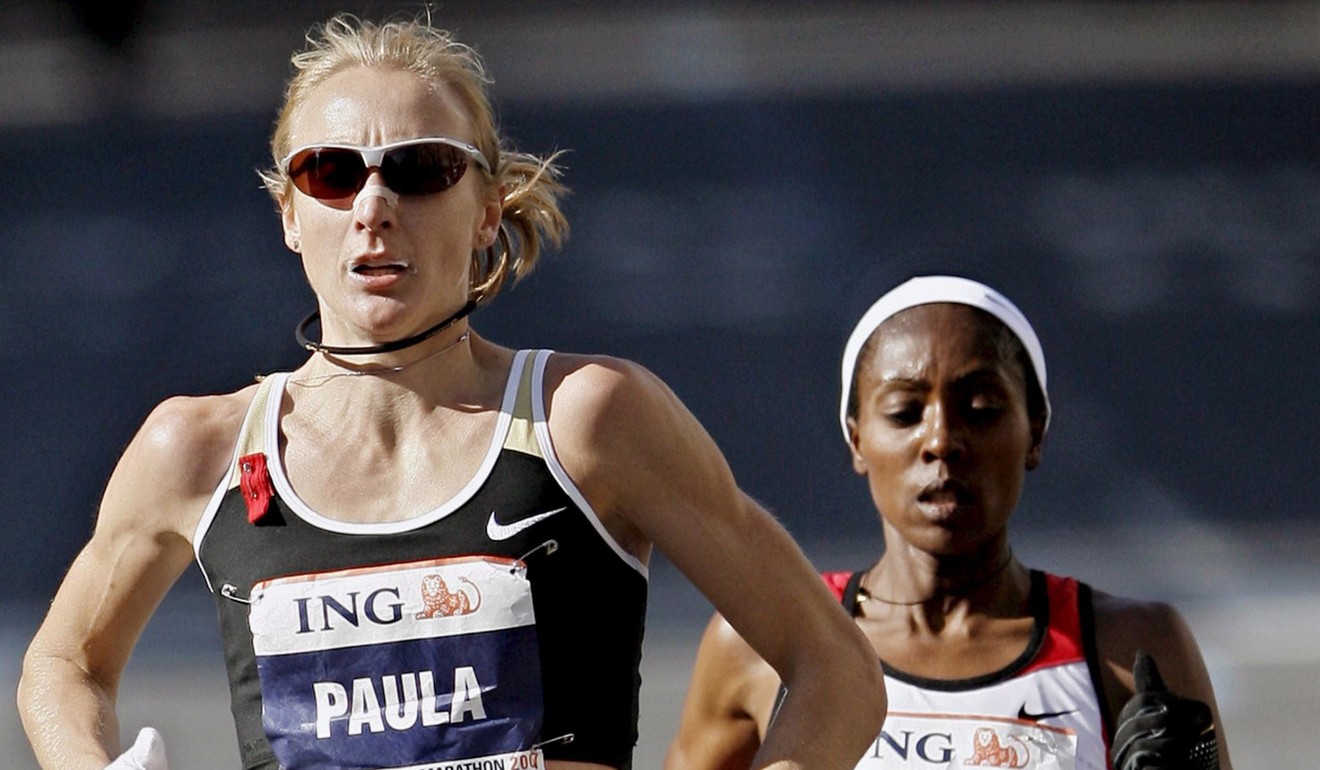 What is your training diet now?
When I trained hard, I had a lot more volume of energy to get into my body. I was very careful to eat within 20 minutes of a training session, to refuel in that window for your body to make best use of the nutrients. Now it is all more relaxed.
Rod Dixon, New York Marathon icon, is fulfilling a promise he made to Edmund Hillary by inspiring the next generation
What foods did you avoid when you were training?
Because I am lactose-intolerant I avoided things with lactose in them, but now if I want an ice cream I will have an ice cream. I can now put up with this sort of stuff, but I would not have done it when I was racing. I would not have a lot of processed food, I would prefer to just make it myself. I knew what was going into my food and I knew the quality.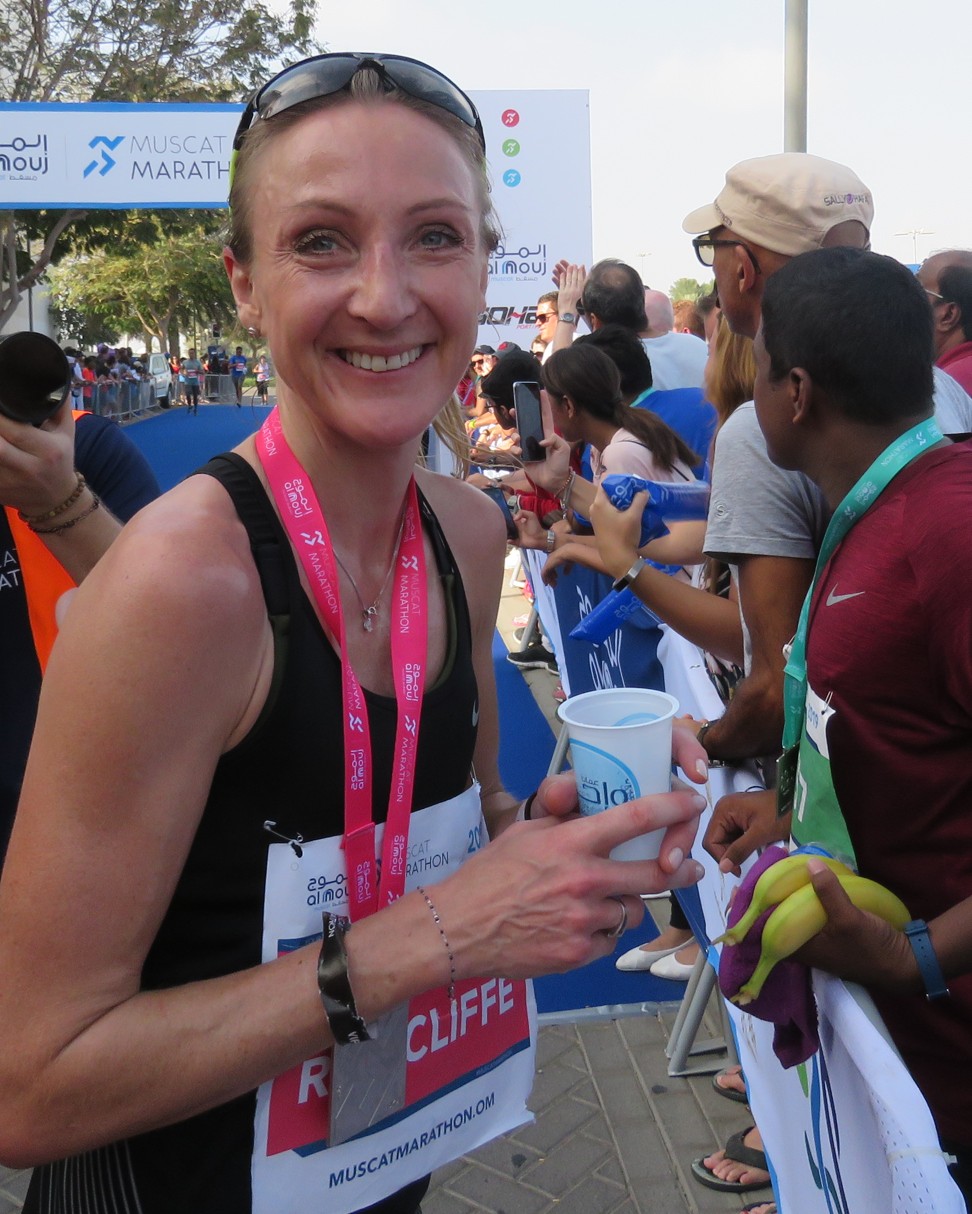 China marathon cheats handed two-year suspension by mainland athletics association
Training is becoming very different from the old-school method of just running fast and running a lot. What is your take?
I see both sides. Essentially (running is just) one foot in front of the other, nothing complicated. You just need to train running both quicker than race pace and slower than race pace, with some recovery in there as well. Hill work, strength work and some work in the gym is always good. The stronger your core, the better – you can hold it together in the closing stages of a marathon when everything starts to fatigue, but if you have not done enough running, then strong core is not going to help you.
Studies show that how flexible you are has a negative relationship with how fast you run. Yes, you do need to stretch, but if you are flexible, knock yourself out. Yoga will be good, but I don't think it is necessary for runners and it can do harm if you are not flexible.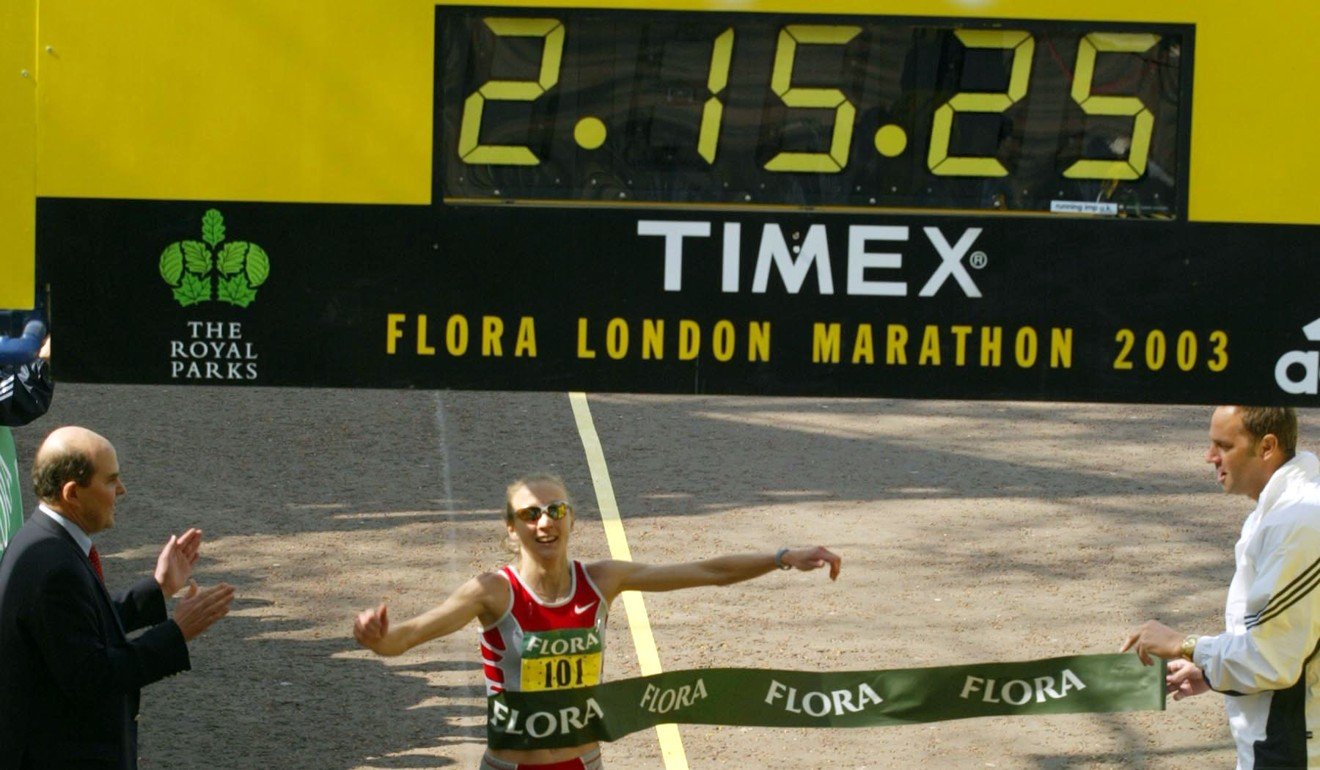 What advice would you give to an amateur runner who wants to get faster?
I would say make sure that you have got a long run in. (You should) in a week have a good quality long run, a shorter tempo run, some intervals, some recovery running for rest, and, if you can, some kind of core training a couple of times a week, some stretching, get a massage and that's your week sorted.
Is it better to run with a group or on your own?
Whatever works for you. Some run better on their own, some run better with a group. I think you need whatever motivates you, whatever makes you enjoy the run, because that makes you more likely to get it all done.