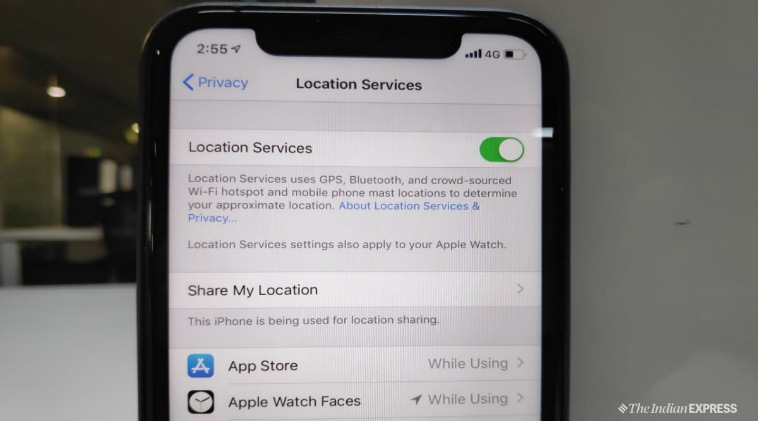 Smartphones can track you each and every move because they are constantly connected with a network or satellite that maps where you are at any given point of time. This data is also accessible to others, if you have not blocked location services from being activated on your phone and from that data being shared. A lot of smartphone users, blindly accept features like location tracking without knowing its implications. Of course, location data can be hugely beneficial for you too, provided you know when to use it and when to turn it off.
How to turn off location services on Android smartphone, iPhone
Android
*Head to Settings
*Tab on Google then Google account
*Head to the Data and personalisation tab
*Tab on location history and switch the slider to turn off
*Tap "Delete location history" at the bottom of the screen under "Location history"
iOS
*Open Settings
*Go to Privacy
*Select Location Services 
*Tab on Location History and slide it off
Keep in mind that some apps do need to know your location to work properly. Google Maps, for example, is not going to be useful if it doesn't know your location. Alternatively, you can also turn off specific apps that would not have your location access.
To do so on an Android phone, follow these steps:
For example, on an Oppo F11 Pro, go to Settings>Security>Permissions>App Permissions>Location.
Remember: Android smartphones have a different custom menu, so the instructions may vary depending on your phone
To do so for iPhone and iPads
Open Settings>Privacy>Location Services, you will notice a list of apps that have location access. Just tap on each app and see whether which app should be allowed to give access to your location.
But turning off Google's location history feature might not be enough. As the Associated Press found in its findings last year, Google can still track you through web services, such as Google Maps ad browser searches. Google Support page clearly explained that when Web & App activity is turned on, "your searches and activity from other Google services are saved to your Google account, so you may get better search results and suggestions." But, if you turned it off, Google can no longer store the data by extracting Maps and searches data that relies on the phone's GPS.
Here's how to Turn Web and App Activity on or off
*On your computer, visit the Activity controls page.
*Now you may be asked to sign in to your Google Account.
*Turn Web & App Activity on or off.
Kindly note: According to Google, some browsers and devices may have more settings that affect how this activity is saved.